UE STORE –  University of Economics in Katowice
Association of Students' Union at University of Economics in Katowice "HOSSA" is the organization, which supports activities of Students' Union. The main goal of Hossa Association is to promote the image of the University among students and graduates. Moreover, Hossa strives for integration of academic community.
The main role of Hossa Association is to lead the UE STORE, which offers university clothes and gadgets. UE Store has online shop www.sklep.ue.katowice.pl where you can find and buy all available products.
The key product of UE Store is the University Hoodie. In order to diversify range of products, this academic year Hossa has launched a new project of the blouse and now students and graduates may choose between two different projects. By using the University seal and colors, Hossa has created the second special project. The College Basic collection (based on classic grey hoodie) has been supplemented with a warm, zipped, navy blue hoodie,  enriched with a discreet print on the front.
In case of any questions or doubts please contact us via e-mail: stowarzyszenie@hossa.katowice.pl
We believe that accessories and clothes sold in the UE Store will certainly be a great souvenir from the studies at University of Economics in Katowice.
GUIDANCE HOW TO ORDER A PRODUCT
Choose the type of the product: FOR HER, FOR HIM, GADGETS
Choose the model of the product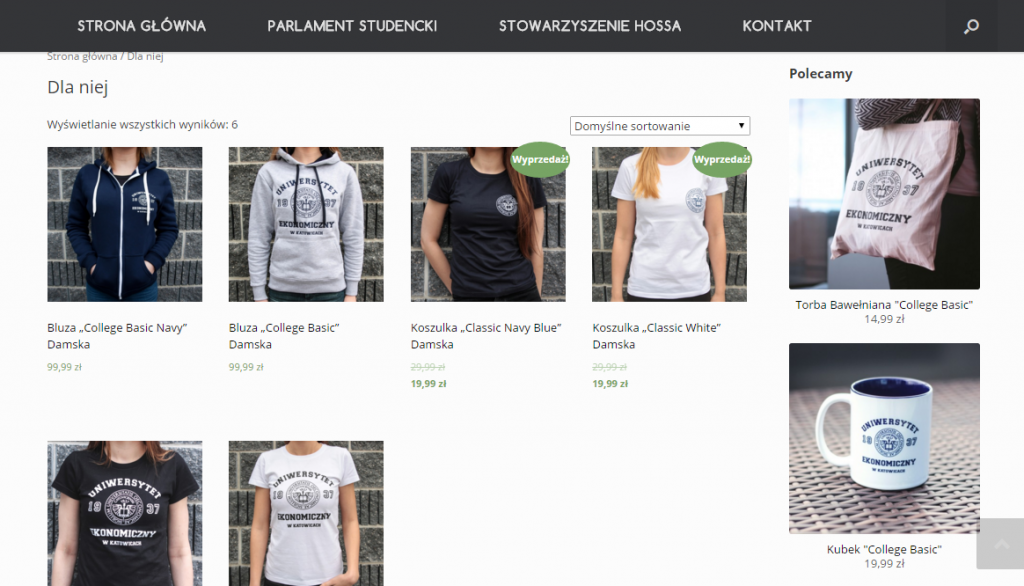 Choose the size of the product (does not apply in gadgets section)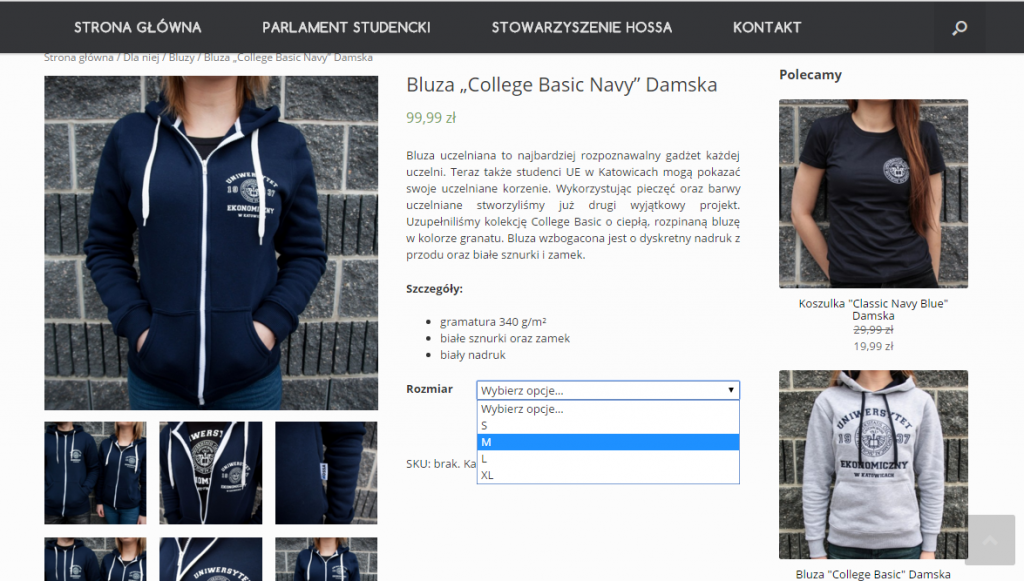 Put selected product into your shopping bag by clicking "Dodaj do koszyka"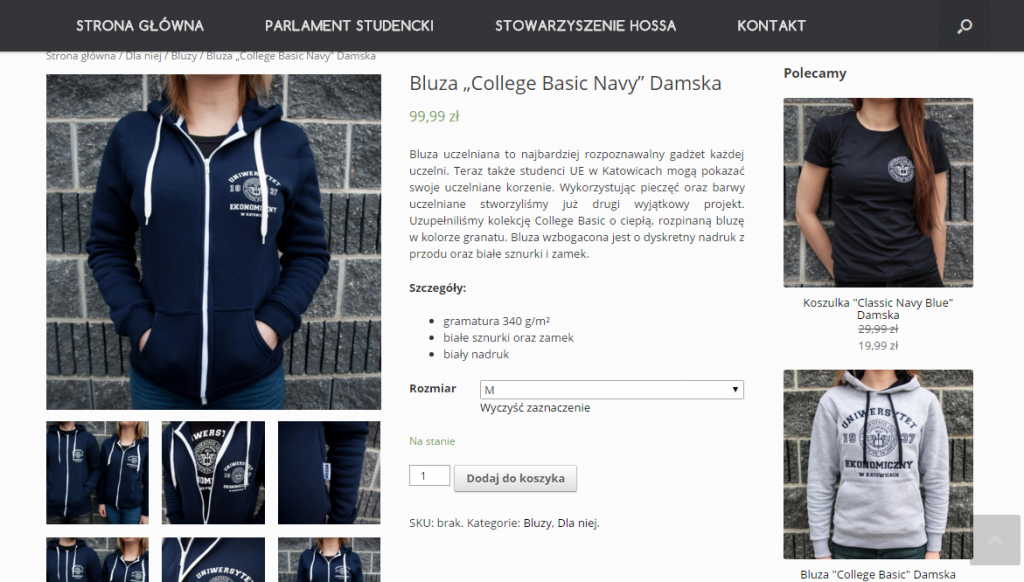 If you want to choose more products please repeat the pattern up to now. If you want to finish and see your shopping bag click "Zobacz koszyk".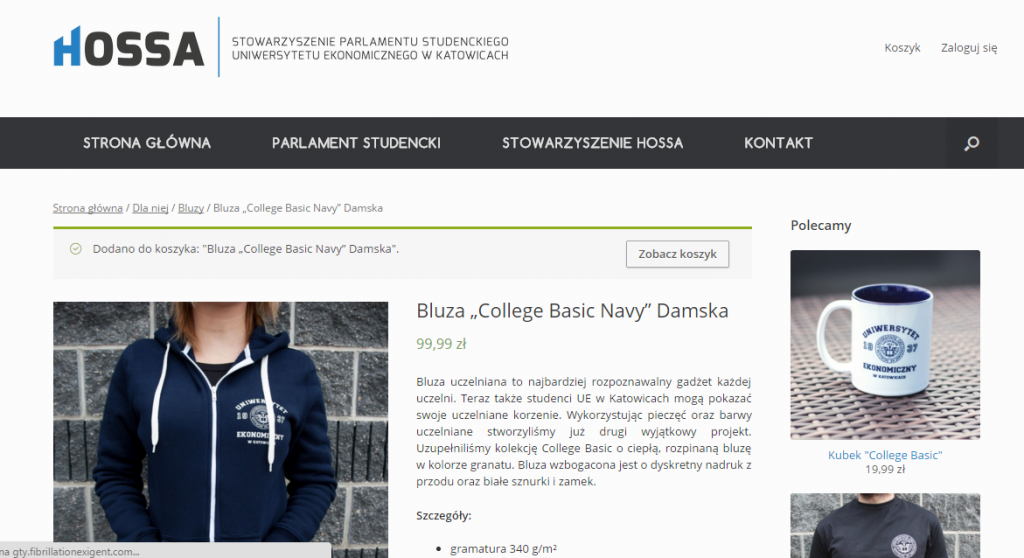 If you will see some inappropriate products in your shopping bag, you can delete them by clicking red cross. If you want to continue your shopping please select what type of delivery you prefer:

Personal Collection in 217 F room at the University of Economics in Katowice (please be informed that there are only 2 or 3 available dates each month to collect the order, which can be found in KONTAK bookmark)
Delivery by courier, which costs 16,00 złAfter choosing the delivery method please go further by clicking "Przejdź do kasy".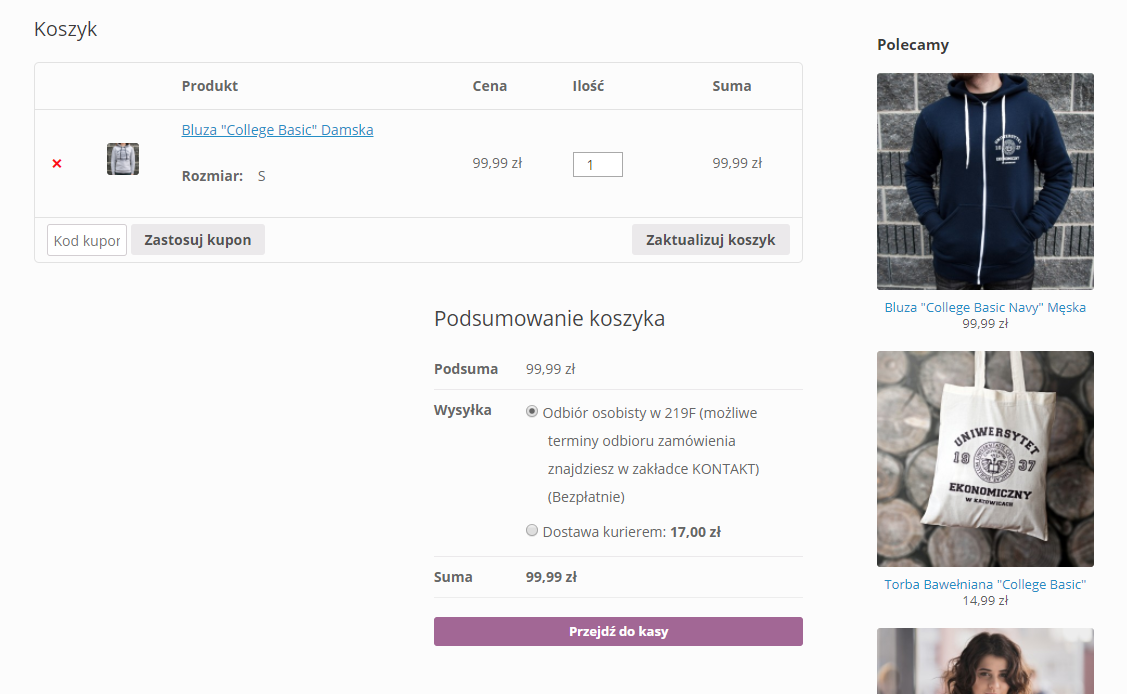 Please fill your personal details to continue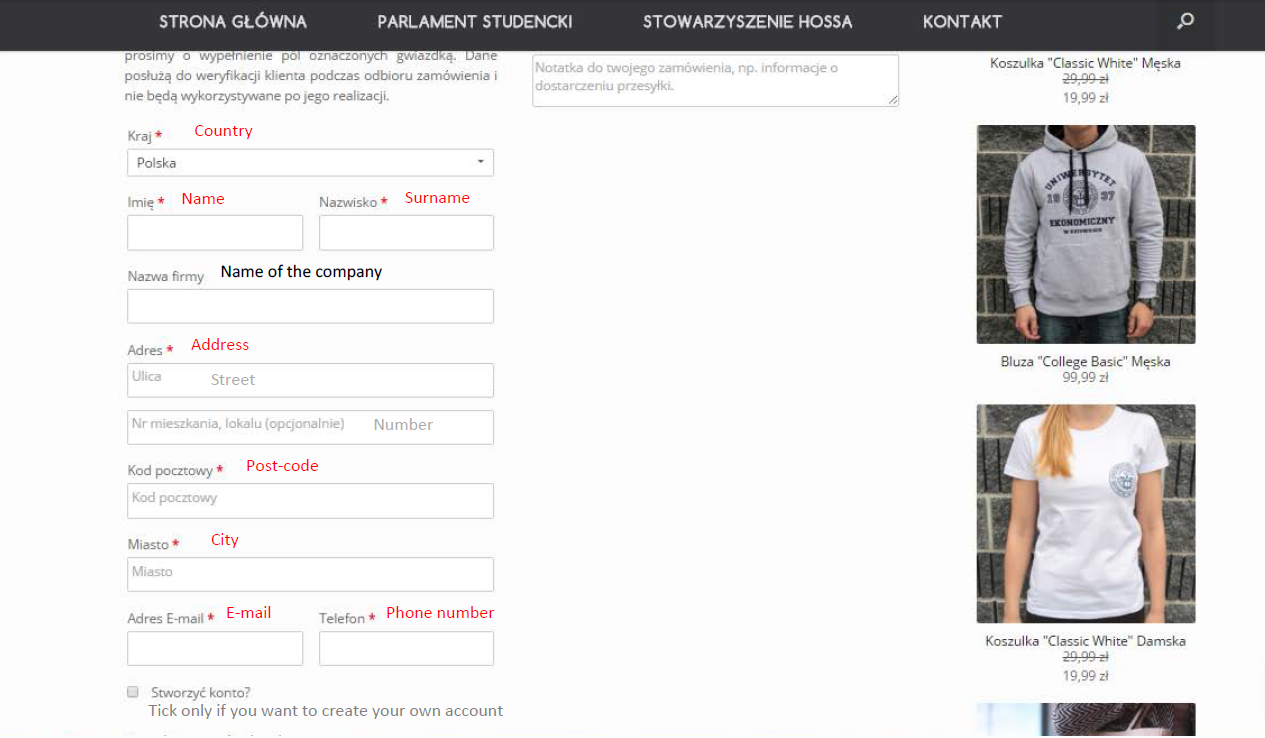 Check if your order is correct. In the frame you can find the information about payment by bank transfer. There is no possibility to pay by cash. Your delivery will be ready to collect/send after we receive your payment. We will inform you about it via e-mail.To definitely finish your order please click "Złóż zamówienie". Please, don't forget to accept the regulations of our shop (tick beside the violet frame).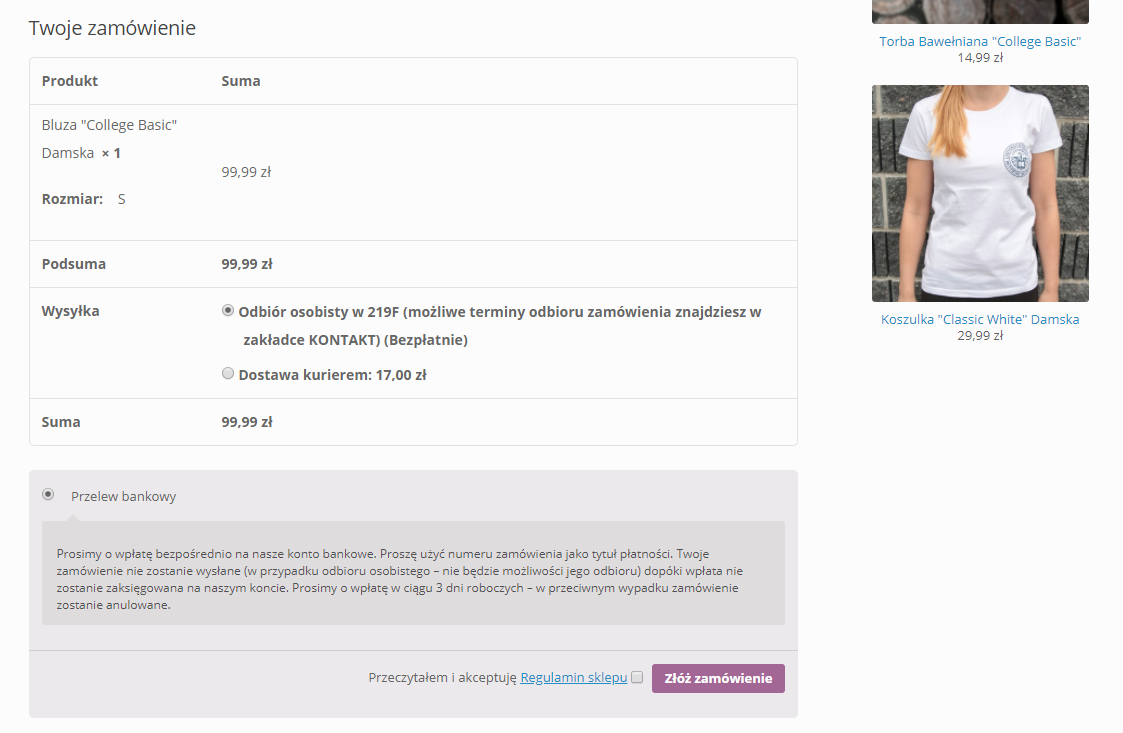 Your order has been accepted. Here you can find the information about bank account number. The number of bank account and number of your order will be send to your e-mail address.

We hope that you enjoy our UE Store
Thank you for your visit